Shell intends to deploy a network of hydrogen refueling, combining three centers for the production of green hydrogen in the Netherlands and Germany. Also, companies plan to deploy a network of 150 hydrogen gas stations and launch 5,000 Mercedes-Benz heavy-duty fuel cell trucks by 2030. Thus, their plan aims to continuously expand the hydrogen-powered freight corridor, which will cover 1200 kilometers. However, such a scale raises doubts about the mass transition to hydrogen fuel.
"Shell and Daimler Truck aim to deliver the optimal hydrogen infrastructure network by designing the network based on customer needs and usage patterns.", – the manufacturer says.
Unfortunately, there are no technical specifications of the truck yet. However, we have photos provided by the manufacturer, from which we can assume that the main fuel cells and battery are located behind the cab of the truck.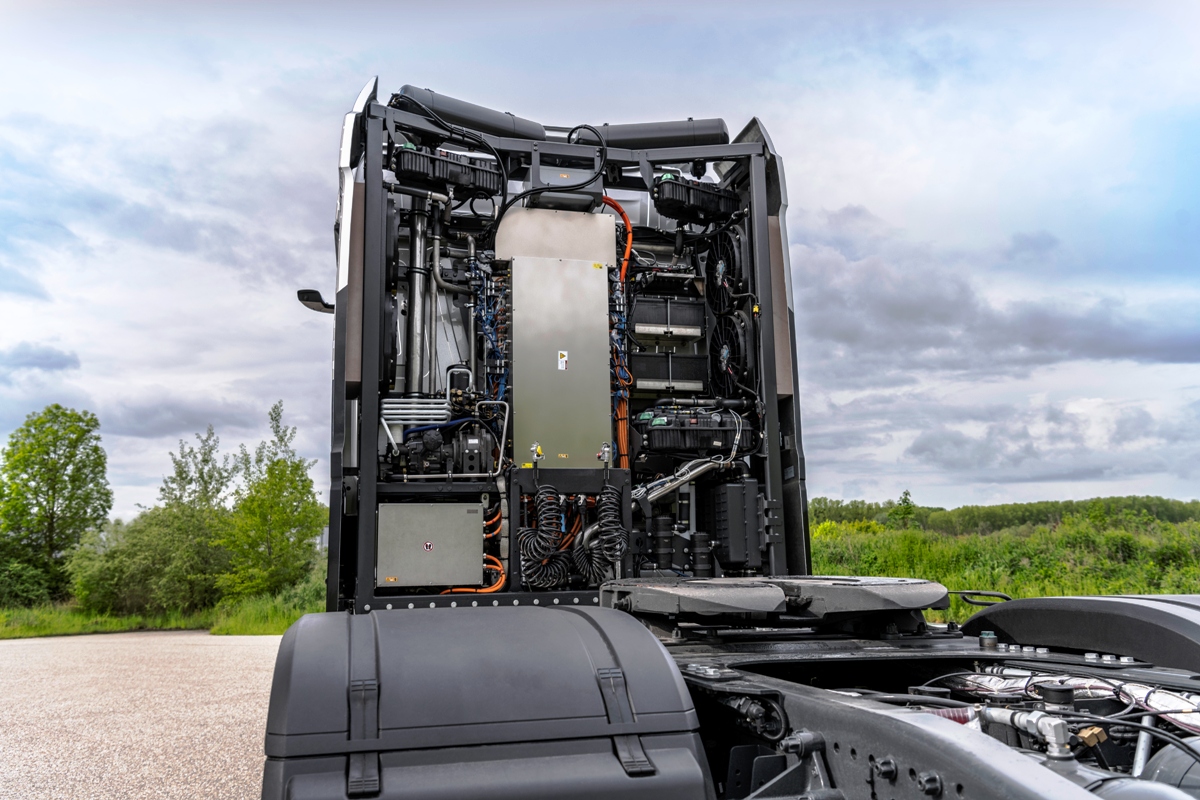 The manufacturer relies on energy carriers with liquid hydrogen, as this allows to achieve a higher energy density, relative to the volume of the carrier. Thus, the design will take up less space and will allow transporting of a larger volume of cargo and at the same time achieve a range similar to diesel analogs.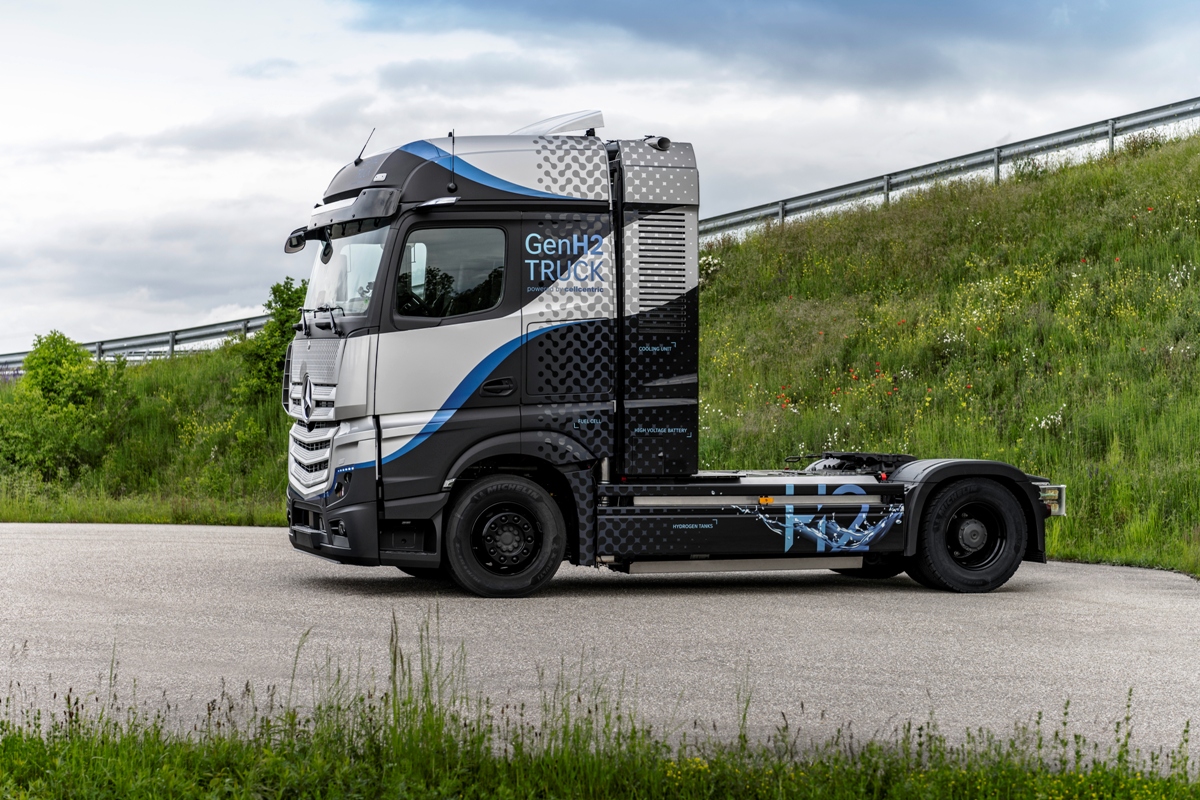 However, it is worth noting that at the moment, energy carriers based on liquefied hydrogen are at the development stage and before the start of mass production, the company will continue to use a less convenient gaseous hydrogen tank system.